Teluk Serewe: The Resourceful Bay in East Lombok
---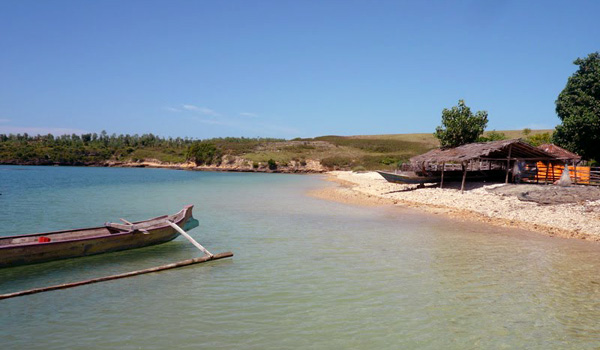 In the southern part of Eastern Lombok, in Jerowaru area to be exact, there are some beautiful places that have great potential to explore and visit, such as Teluk Ekas, Teluk Serewe, Kaliantan area and Bloan cape, Sungkun area, Sunut area, Surga beach, Cemara beach, Tanjung Ringgit beach, Cina cape, and Perak cape. These beaches and its area have beautiful view, amazing underwater panorama which consist of coral reefs and sea animals, also its beautiful plants. Besides the beach, we can also see some gilis (small islands) around the area. 23 Gilis are spread around the area and also possess beautiful beach and sea creatures.
One of the place is Teluk Serewe, it has a vast sheet of soft white sand which becomes one of the main attractions of this place. There are also several interesting things besides the beach. There is Bau Nyale festival, which is held between February and March. Bau Nyale itself is a festival to commemorate a legendary sacrifice of Mandalika, a princess who saved her kingdom a long time ago. The sea is also perfect for snorkeling and surfing, diving is also a great choice to enjoy the beautiful view of the sea from underwater. People can also enjoy sunrise and sunset while seeing the cliffs around the place, and for those who like challenge they can hike to the top of the cliff to get a better view from up there. Around the area, we can also find caves that were built by Japanese soldiers during the war and some cannons that were used by them.
Teluk Serewe also notorious for its seaweed farm and products. There are approximately 360 seaweed farmers who live well financially. More than 70% of the people own well-built houses and most of them have motorbikes. These farmers can send their kids to college and have a great life just by farming seaweed. People usually collect seaweed from the nearby seas while they are going for fishing. The take a bunch of seaweed and dry them up on the land, after the seaweed are perfectly dried, they send it to local factories for further process. There are several products from seaweed that become Lombok's special souvenirs, like jellies, candies, crackers, and many more. People can find the products everywhere in Lombok, especially in souvenir shops.
How to get there:
Situated in the East Lombok, you can reach this Teluk Serewe for about two and a half hours from the capital city, Mataram. For the better accommodation, you can use either your own private car or rent a car. That is because none of public transportation that can accommodate your trip to reach Teluk Serewe. The route you should keep in mind is the route that start from the heart of the city, Mataram ahead to east, East Lombok district. After that your trip will be continued to south through Sikur – Sakra – Keruak – Jerowaru – Pamongkong – Serewe. Or you also can follow this route: Mataram – Kediri – Peraya (Loteng) – Sepapan – Jerowaru – Pemongkong – and then Serewe. Beautiful natural beauty of ocean with its richness will welcome you well.

Latest News
Of the many tourist destinations in West Lombok Regency, West Nusa Tenggara, Mekarsari Narmada Park offers interesting tour packages. Tourists can try the Tri Sunah activity tour package. The Tri Sunnah are swimming, horse riding and archery. Mekarsari Narmada Park originated from the desire of local residents to take advantage of the existing agricultural potential. The management has built a new swimming pool on resident's land of 2,500 square besto the ide Pecatu village land of 4,500 square meters. The village land was turned into a park equipped with archery…
---
Kenawa Hill in Sumbawa Regency, West Nusa Tenggara Province Sumbawa Regency is part of West Nusa Tenggara Province and it consists of both land and sea natural attractions. The region even features an archipelago where many beautiful gilis or small islands reside. Kenawa Island is one of them and it is known for both the stunning sea and the famous Kenawa Hill. That means tourists should head to the island first if they want to explore and get on the top of the hill. At that spot, they can enjoy…
---
Sumbawa Regency is part of West Nusa Tenggara Province and it consists of both land and sea natural attractions. The region even features an archipelago where many beautiful gilis or small islands reside. Kenawa Island is one of them and it is known for both the stunning sea and the famous Kenawa Hill. That means tourists should head to the island first if they want to explore and get on the top of the hill. At that spot, they can enjoy several tourist activities like sightseeing, photography, camping, and short…
---
Well, some tourists are likely to look for unique vacation spots over time. It is because they want to get a new experience during the holidays. In this case, Sumbawa Regency offers Batu Bulan Dam! As the name suggests, the dam resides in Batu Bulan Village and it belongs to Moyo Hulu Sub-District. In terms of function, it is similar to other dams for sure. One thing that makes it different is related to the nuance. The beautiful landscape and merry atmosphere lure more people to enjoy sightseeing, photography, fishing,…
---