Bangko-Bangko Natural Tourism in Sekotong Sub-District, West Lombok
---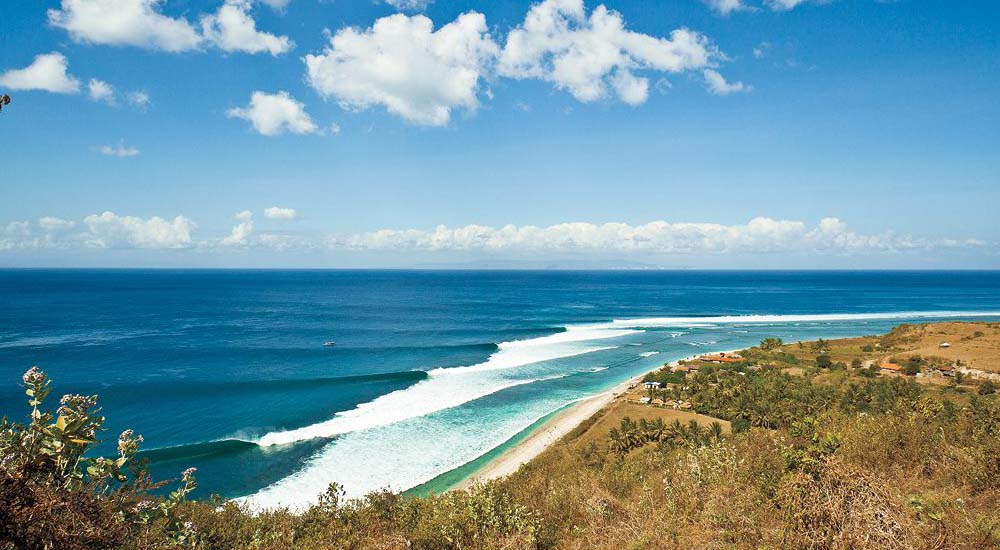 Some tourists might look for a new vacation destination during holidays in Indonesia. In this case, they can choose West Lombok Regency where Bangko-Bangko Natural Tourism resides. To be exact, such interesting site is located in Pelangan Village and belongs to Sekotong Sub-District. What is special about it? Well, it is the combination of a beach and forest. That means tourists can enjoy both of those attractions in the same location. Not to mention they have an opportunity to witness numerous types of plants (which is considered an ideal activity for families during weekends).
The Nuance
As mentioned earlier, Bangko-Bangko Natural Tourism consists of both forest and beach. A traditional village also resides near to site. The people who love in such settlement mostly work as a farmer. Some of them work as a fisherman, though. The next feature of the site is the different types of soil including regosol and litosol. This explains why some scholars often come to the area to conduct a study or practicum. What about the beach? It features good waves, which can satisfy both amateur and professional surfers.
Exploring Bangko-Bangko Natural Tourism
The first thing to do in Bangko-Bangko Natural Tourism is definitely to visit the beach. Due to strong waves, it becomes a good alternative for those who love surfing. Not only it is suitable for surfing, Bangko-Bangko Beach satisfies those who love diving. The underwater scenery is good enough to impress them, including the fishes and corals. The only consideration is the current can bee too strong sometimes. Thus, everyone should be careful when diving in Bangko-Bangko Beach. As an alternative, they can visit the forest! It is a good alternative to water sports, after all.
When it is about Bangko-Bangko Forest, tourists can enjoy both trekking and exploration. In fact, the site provides a historical adventure to visitors as well. So, what is available on the site? The most noticeable one is the mangroves and some local plants including Pandanus, Biduri, Bajur, Waru, and much more! For those who love history, a particular site of the forest features the reminiscence of Japanese Army. It is the debris of Nippon Guard Post and, actually. Not to mention the old cannon also resides on the site.
Does it mean Bangko-Bangko Forest only offers vegetation? Well, some wild animals also live in either the forest or the beach. These include local geales, rare butterflies, wild roosters, etc. It is not easy to encounter those majestic butterflies, though. Only lucky people would get the opportunity to capture a photo shoot of such creature. If not, they can simply see the sample of a picture of the butterflies on the guard post. A tour agent usually provides it as well to tourists.
Nearby Attractions
Desert Point
South Gili Dive Zone
Gili Gede
How to Get There
From Mataram City of Indonesia, a trip to Sekotong Sub-District takes about 1 hour and 30 minutes. The distance between those locations is 60 km, actually. Travelers only need to use Raya Sekotong Street to reach the destination. From Sekotong, the next destination is Pelangan Village where the tourist site resides.
Where to Stay
Secret Island Resort
Pearl Beach Resort
Coral Palms

Latest News
Of the many tourist destinations in West Lombok Regency, West Nusa Tenggara, Mekarsari Narmada Park offers interesting tour packages. Tourists can try the Tri Sunah activity tour package. The Tri Sunnah are swimming, horse riding and archery. Mekarsari Narmada Park originated from the desire of local residents to take advantage of the existing agricultural potential. The management has built a new swimming pool on resident's land of 2,500 square besto the ide Pecatu village land of 4,500 square meters. The village land was turned into a park equipped with archery…
---
Kenawa Hill in Sumbawa Regency, West Nusa Tenggara Province Sumbawa Regency is part of West Nusa Tenggara Province and it consists of both land and sea natural attractions. The region even features an archipelago where many beautiful gilis or small islands reside. Kenawa Island is one of them and it is known for both the stunning sea and the famous Kenawa Hill. That means tourists should head to the island first if they want to explore and get on the top of the hill. At that spot, they can enjoy…
---
Sumbawa Regency is part of West Nusa Tenggara Province and it consists of both land and sea natural attractions. The region even features an archipelago where many beautiful gilis or small islands reside. Kenawa Island is one of them and it is known for both the stunning sea and the famous Kenawa Hill. That means tourists should head to the island first if they want to explore and get on the top of the hill. At that spot, they can enjoy several tourist activities like sightseeing, photography, camping, and short…
---
Well, some tourists are likely to look for unique vacation spots over time. It is because they want to get a new experience during the holidays. In this case, Sumbawa Regency offers Batu Bulan Dam! As the name suggests, the dam resides in Batu Bulan Village and it belongs to Moyo Hulu Sub-District. In terms of function, it is similar to other dams for sure. One thing that makes it different is related to the nuance. The beautiful landscape and merry atmosphere lure more people to enjoy sightseeing, photography, fishing,…
---