TWA Tanjung Tampa: The Resourceful Spot to Unwind
---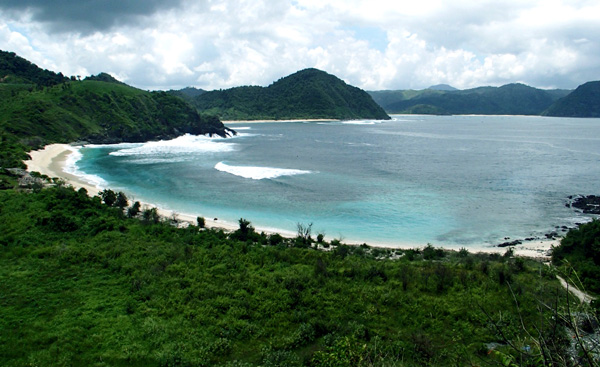 Taman Wisata Alam (Natural Recreation Park) is a conservative forest area that can be used for recreational purposes. Any recreational activities in this area must follow the principals of conservation and protection of the nature because literally Taman Wisata Alam is a part of the conservation area. According to the law of Conservation of Natural Resources and Ecosystem, the meaning of Taman Wisata Alam is "an area of nature conservation that is mainly used for recreation". Not only for recreation, Taman Wisata Alam also has a function as the protector of any lifeforms that live within the area. It can also be used for educational and the development of science. Every activities that involve the lifeforms and ecosystem must be done with caution.
The department of Natural Resources Conservation of West Nusa Tenggara keep on working to develop 10 conservation parks to increase visitors and tourists to come. The development of these conservation parks is based on the vision and the mission of the government of West Nusa Tenggara, which expect more than 1 million visitors through the program of Visit Lombok-Sumbawa. These 10 conservation parks are Kerandangan, Suranadi, Pelangga, and Bangko-Bangko is Sekotong. These four conservation parks are located in Western Lombok area. In Central Lombok area, there are Gunung Tunak and Tanjung Tampa. They are located in the area of beaches that is located in the southern part of Central Lombok. These two conservation parks are already deemed by local government as one of the destination for tourists. All these conservation parks in Lombok, West Nusa Tenggara can be reached easily by car or motorbikes from Mataram, the capital city of West Nusa Tenggara.
This conservation area is located in southern part of Lombok Tengah. It is 931 hectares wide and was appointed as Taman Wisata Alam (Natural recreation park) since 2009 by the Indonesian Minister of Forestry. Tanjung Tampa covers two different area, West Praya area and Pujur area, Central Lombok. Tanjung Tampa itself is located in 0 – 170 mdpl with various landscapes, flat, declined and inclined. Animals that are commonly found in these area are grey monkeys or long tailed monkeys (Macaca fascicularis), snakes (Colobridae spp.), Asian water monitors (Varanus salvator), Asian palm civets (Paradoxurus hermaphroditus), Junglefowl (Gallus sp), spotted doves (streptoplia chinensis), and few rare birds such as kingfisher (Halcyon laruti), red backed sea eagly (Haliastur indus), helmeted friarbird (Philemon buceroides), and little agret (Egretta garzetta). The common plants are Schleira oleosa, Leucaena glauca, Tamarindus indicus, Beringin, Hibiscus tiliaceus dan Centella asiatica.
Along the other creatures that are related to natural park with its animal and plantation, the main attraction of this Tanjung Tampa is its white sand. Stretching along the coast and directly facing the Indian ocean, you can feel another atmosphere here. Having a bigger and stronger wave compared to the other beaches, it will fit for those who would like to surf. If only you just want to unwind your mood, you can have a sunbathing or taking photos in completing your beautiful album.
How to get there:
To get to this TWA Tanjung Tampa you can start your trip from the capital city of West Nusa Tenggara, Mataram. It takes you about 2 hours long. The route you should pass in order to reach this location is Mataram – Praya – Tanjung Tampa. There are two option you can opt which are Selong Belanak Beach or Mawun Beach. Those two are in the area of TWA Tanjung Tampa.

Latest News
Of the many tourist destinations in West Lombok Regency, West Nusa Tenggara, Mekarsari Narmada Park offers interesting tour packages. Tourists can try the Tri Sunah activity tour package. The Tri Sunnah are swimming, horse riding and archery. Mekarsari Narmada Park originated from the desire of local residents to take advantage of the existing agricultural potential. The management has built a new swimming pool on resident's land of 2,500 square besto the ide Pecatu village land of 4,500 square meters. The village land was turned into a park equipped with archery…
---
Kenawa Hill in Sumbawa Regency, West Nusa Tenggara Province Sumbawa Regency is part of West Nusa Tenggara Province and it consists of both land and sea natural attractions. The region even features an archipelago where many beautiful gilis or small islands reside. Kenawa Island is one of them and it is known for both the stunning sea and the famous Kenawa Hill. That means tourists should head to the island first if they want to explore and get on the top of the hill. At that spot, they can enjoy…
---
Sumbawa Regency is part of West Nusa Tenggara Province and it consists of both land and sea natural attractions. The region even features an archipelago where many beautiful gilis or small islands reside. Kenawa Island is one of them and it is known for both the stunning sea and the famous Kenawa Hill. That means tourists should head to the island first if they want to explore and get on the top of the hill. At that spot, they can enjoy several tourist activities like sightseeing, photography, camping, and short…
---
Well, some tourists are likely to look for unique vacation spots over time. It is because they want to get a new experience during the holidays. In this case, Sumbawa Regency offers Batu Bulan Dam! As the name suggests, the dam resides in Batu Bulan Village and it belongs to Moyo Hulu Sub-District. In terms of function, it is similar to other dams for sure. One thing that makes it different is related to the nuance. The beautiful landscape and merry atmosphere lure more people to enjoy sightseeing, photography, fishing,…
---